Small businesses don't prefer to invest in marketing and thrive to enhance their visibility. The main challenge for small business owners is to establish the business among the big brands and major labels. Hence, they try to implement various strategies to make their brand distinguishable. Out of the numerous processes, PPC or Pay Per Click offers an unprecedented advantage which helps access the online marketing with extreme ease. Before moving forward to the advantages it offers, let's understand, the importance of PPC.
What is PPC?
Pay Per Click is the finest marketing strategy in which the advertisers need to pay a particular amount of fee to the host every time a visitor clicks on the advertisement. It is very easy to access, which makes it highly popular. In simple words, it lets you display an advertisement in exchange for fees, which are decided on how many people visit it.
There are numerous advantages to availing of PPC. Let's have a look at those:
Immediate & Consistent Traffic – It is a fantastic tool to make the brand visible to people immediately and makes sure it gets constant visibility.
Google Algorithmic changes – It is not affected by the changes made on Google and the ranking algorithms.
Reach the right audience – When opting for PPC, you get the opportunity to post an advertisement as per your choice based on the website, location, keyword, time, date, device, etc. This attribute makes your advertisement visible to potential clients.
Better Brand awareness – PPC allows you to put the desired keywords in the advertisement, which helps in making your brand visible to the people looking for the particular services.
Take advantage of business opportunities – When your competitor fails to offer a promised service to their customers, you can grab that opportunity to showcase your service to nullify their rage. It can only be done with the help of PPC, as it is easy to initiate and yields instant results.
Re-targeting – Reach the people who have expressed interest in availing of your service previously. This will energize those who almost forgot about your brand.
Keep it local – In a survey, it is seen that three-quarters of the people prefer visiting a store that has online visibility. Hence, PPC helps the customers reach your store when they click on the link. This advantage is highly helpful for the people who reside in the vicinity of your business.
Flexibility with budget – PPC is a fantastic way of marketing your brand that is not constricted by budget. You can easily analyze the amount spent on marketing and decide the profit and loss accordingly. This helps you conclude if you want to continue with the marketing program or not.
Simple Reporting – It offers appropriate tools and simple reporting techniques, which lead to the desired result.
Conclusion
PPC offers numerous benefits and is a medium to reach the right people who will help give your business a boost. It also produces wondrous results in digital marketing when amalgamated with SEO in exchange for a price, which can be chosen by you.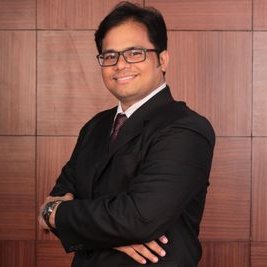 Written by:

Jitendra Raulo

Jitendra Raulo is the Founding Director at Aarav Infotech India Pvt. Ltd., a leading Web Design and Digital Marketing Company with 11+ years of experience and having headquarter in Mumbai, India, and Support Centre at Bhubaneswar, India, he is actively working with Start-ups, SMEs and Corporations utilizing technology to provide business transformation solution.