You may have heard of the proverb, "Haste makes waste" and you don't want to hire some web design agency to come up with something hastily. Take time to find the right company that meets your needs and has patience while they finish the work as per shared deadlines. Let's understand how you can find a trustworthy company for your website project.
In this age of digitalized businesses, getting the website design and development right is important. Professional web design services will ensure that they take sufficient time to research and understand your needs to solve your business challenges. Also, you need reliable companies to complete the entire process of website design in a systematic manner for achieving a remarkable output.
Below are 5 important criteria that you c an study to find your perfect web design services partner
How good are the web design projects?
Check the web design portfolio of your shortlisted agencies. Can you see a fresh design and appeal that you are looking for in your potential partner? Check the company's website. Is it outdated or updated with the newest design trends? Is the website responsive and does it offer a seamless experience across devices? Answers to all these questions will help you to decide whether you like the work of the company and want to take things further or not.
Define your needs
Although most website design services have a process in place to understand your requirements, you need to know what you want first. You cannot go to an ice-cream shop and say, "I want chocolate". There can be varieties of chocolate such as dark chocolate, milk chocolate, white chocolate, and other varieties.
You need to understand what your specific requirement is and communicate it clearly to the shortlisted companies that specialize in web design. India is a country with different forms of businesses at varying levels of growth. Some may be startups wanting a new web design while others may be established businesses needing a website redesign.
For an e-commerce website, the priority will be designing an amazing online shopping experience with user-friendly functionalities. A music brand may need a lively theme with minimal features compared to an e-commerce store. Discuss with your internal team about what kind of a website you want to design. Come up with basic ideas or reference websites that you can share with the agency.
Once you decide to go ahead with the chosen agency, the designers working on your web design project will assist you with innovative concepts to further develop your idea into a workable design.
Do you want complete support or additional support?
Are you a company looking for support in a web design company? India has several businesses wherein entrepreneurs run operations with a lean set-up with a few team members managing the day-to-day operations of the entire business. These team members may not have knowledge of designing or managing a website.
Certain companies have in-house IT personnel who can perform certain tasks. These companies looking for specific web design assistance. However, hiring adedicated IT professional to manage the website internally can be unfeasible for many companies. In such cases, companies look for web design services with complete support of designing, developing, and maintaining the website in a cost-effective manner.
You need to evaluate your available resources and decide whether you need complete support or specific support from a web design company. Accordingly, you need to look for an agency partner that can provide that kind of support.
Pricing
For a business, every investment has to be meaningful for positive cash flow.As per the size of your business, you may have a small budget or your budget can be flexible enough to get you the exact customized design that you want. Talk to a representative of the shortlisted companies about your requirement and get their proposals with quotes. Compare the prices and the filter the ones that best meet your budget.
But wait! Before filtering also consider your interaction with the company's representatives. Were the people approachable and did they answer your queries with enthusiasm? If at the proposal stage, you come across an agency partner who is prompt, open, and enthusiastic, consider negotiating for a price that meets your budget.
Choosing a company that can provide better services at a slightly higher cost will be more valuable than picking a company that will give you unsatisfactory services at a lower cost. Think about it.
More than a web design company
If you are looking for a long-term partnership with a web design company, look for an experienced company that offers an umbrella of digital services. With time, you may need website maintenance services and digital marketing services. If you plan to outsource those services, look for an agency partner that can help you with these additional services.
Many professional web design service companies have an in-house talent that can help clients with SEO services for websites, ORM services, etc. There are several benefits of partnering with such firms. You will get expert web designer plus you do not have to look elsewhere for extra services to develop and promote your website.
Also, assigning the entire work to one agency partner makes it easier for your company to negotiate and get a better rate for overall services. In case you need any extra web design support such as designing new pages, you can always go back to the team that understands the history of your website.
Finding a good web design company can be a tedious task but it's all worth it at the end of the day. If you are looking for reliable web design services, Aarav Infotech is an ISO-certified and trusted company offering a wide range of digital services including professional web design.
To know more about Aarav Infotech and their web design work, call or visit https://www.aaravinfotech.in/
How important is a website's aesthetic appeal for your business? Would you compromise user experience for cost?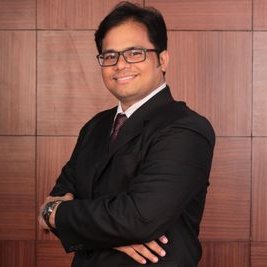 Written by:

Jitendra Raulo

Jitendra Raulo is the Founding Director at Aarav Infotech India Pvt. Ltd., a leading Web Design and Digital Marketing Company with 11+ years of experience and having headquarter in Mumbai, India, and Support Centre at Bhubaneswar, India, he is actively working with Start-ups, SMEs and Corporations utilizing technology to provide business transformation solution.