Web designing is not just a profession but an art as well. It also needs to be a passion. It is when you have a perfect combination of art, skill, and passion all narrowing towards your profession, that you can make the most of it.
However, that alone is not sufficient. Every site designer has a hidden goal of attracting more visitors to his website, while web designing it. For that, he has to consider all aspects like the target audience, the color combinations, the content, etc. In addition, there are multiple angles to it which are discussed below.
Today, you have visitors viewing a website from several different devices. Earlier people only used desktops. Now, with the advent of technology, people have moved from desktop computers to laptops to smartphones to tablets and more. Each company that manufactures these devices has multiple models which come in a variety of sizes.
Imagine you have a website designed for a laptop computer and you try viewing it on a smartphone. You realize that it gets difficult to view it on the smartphone as compared to what you had previously seen on the laptop screen. But this is not merely because of the screen size. Instead, it is because that particular website did not change its display based on the screen size. That is the website was not responsive.
Thus, if a website is not responsive it in turn loses its visitors. In addition to this, if the website does not contain content that is crisp and clear, visitors feel disinterested. Further, the inclusion of a blog makes the website interesting for visitors.
All this is not enough. It is also important that the landing page of the website is well-designed and attractive enough so that the visitor feels like navigating through the website. All these are very vital points for site designers and they have to be kept in mind as they design the websites.
Thus, the website development task is of importance from the viewpoint of the concerned company. If you are a company and are looking out for site designers who can help you increase the traffic to your website.
Conclusion :
This article emphasizes what it takes for successful web designing. It further talks about the points to be considered by web development teams in order to increase traffic to the website.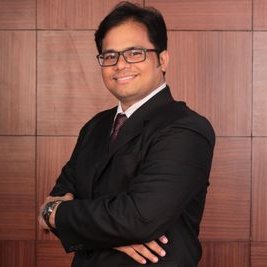 Written by:

Jitendra Raulo

Jitendra Raulo is the Founding Director at Aarav Infotech India Pvt. Ltd., a leading Web Design and Digital Marketing Company with 11+ years of experience and having headquarter in Mumbai, India, and Support Centre at Bhubaneswar, India, he is actively working with Start-ups, SMEs and Corporations utilizing technology to provide business transformation solution.