Did you receive an AMC proposal for web maintenance services from a website company? Your website is up and running smoothly at the moment. So, you may think about why to spend unnecessarily on website maintenance. Well, don't ignore the proposal of a website maintenance company just like that. We will tell you why.
Need for website maintenance
Websites are built to create awareness, improve sales, or for the achievement of other business goals. If you are an e-commerce website, the content has to be updated from time to time. There can be issues that can cause the website to run slow or your website may be vulnerable to security risks. Also, for search engine rankings to improve, the website should be always user-friendly.
Benefits of website maintenance services
Fix Technical issues
If you are a start-up or an SME, hiring an in-house website team won't be feasible for you. But you do need the technical expertise to fix issues if the website functionalities stop working. Also, if you have built a website that attracts a lot of traffic, you need to know when to upgrade your resource so that the website performance remains unaffected.
The technical issues you may face will vary depending on the platform or coding used for building the website. Your website company may have given you a good website but with time there are changes taking place to technologies. New updates of software or hardware can affect your website too.
You have added an inquiry form but there are issues with the submission of the form. A web maintenance services company will help you rectify these issues. Need some changes in the CSS code to fix the style of your web page? The web maintenance expert will be available to make the necessary changes.
Issues such as fixing broken links, resolving malicious files, optimizing page load time, etc. Are easily taken care of by web maintenance services.
Update website content
If you want visitor traffic to be regular for your website, you need to keep plugging in fresh content. A website maintenance company can help you update your website with the latest events, product updates, etc. Ecommerce websites or content-oriented websites such as blogs are updated on a regular basis for continuous engagement with online visitors.
Also, platforms such as WordPress release version updates from time to time. The web maintenance company updates your website with these version updates and also installs relevant plug-in updates for smoother website performance.
Timely website backups
Your website continues to grow with timely content updates and fine-tuning of data. In case there is an unfortunate event due to which your website data gets altered or lost, you need immediate solutions. Backups are taken manually or automatically by website owners or through web maintenance services.
In case of a website crash, these backups are used to replace the files that get corrupted or deleted. If you are not tech-savvy, the website maintenance service team will restore a recent backup for you.
Save money
Instead of wasting time on learning programming or website development, it is better to seek help from a website company. If you do not go for an AMC, there will be a service charge each time you contact a website company. For dynamic websites, if the problems continue, you may end up paying more each time you hire a website company to solve your problem. It would be wise to pay a one-time annual fee which may turn out to be far cheaper.
Monitor Website Performance
Web maintenance service companies monitor your website using industry-recognized tools. During monitoring, malware scanning is performed to detect suspicious files that can be potential threats to your website.
Security
Web maintenance services are recommended if you run a website that asks for personal information, financial data, or other vital information about users. The news reports of data theft and business losses should be good enough for you to be convinced about the role of website security.
Support Online Marketing
Your online marketing team will need you to make changes to the website to improve its user experience. Web maintenance services can support you in making those changes from time to time. A better user experience will attract more users to the website.
Another important point to note here is, popular search engines such as Google present search results based on the device used for accessing the website. So, it becomes important for the website owner to ensure that the pages are mobile-friendly too. Most users these days use their mobile phones, iPods, or other handheld devices to access websites.
If you upload new pages that appear broken on these devices, you lose out on potential customers. There is enough competition in the market and new websites are popping up each day. If your competitor gives your potential clients a better user experience, they will prefer those websites. So, why not stay updated with the support of a web maintenance company?
Other benefits of website maintenance include reduced downtime due to tech issues of the website, domain transfer, addition of new pages, etc.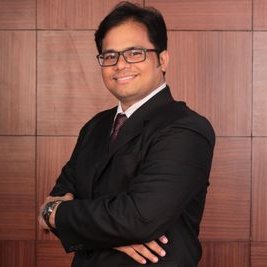 Written by:

Jitendra Raulo

Jitendra Raulo is the Founding Director at Aarav Infotech India Pvt. Ltd., a leading Web Design and Digital Marketing Company with 11+ years of experience and having headquarter in Mumbai, India, and Support Centre at Bhubaneswar, India, he is actively working with Start-ups, SMEs and Corporations utilizing technology to provide business transformation solution.