With improvements in technical know-how, smartphones and tablets have become a part of every household. Those were the days when owning a desktop computer was considered a blessing but now the scene has changed dramatically.
Today, smartphones are in every hand right from kids to the grey-haired. The tech revolution has hit the marketing arena too and changed the needs of buyers. Online purchase has become the order of the day and every company, local shop, or retail chain has its own website today.
So, now, a website that is equipped with all that is needed to facilitate an effective purchase and sale is the requirement of the day. The website should enable the visitors to carry out its required functions on the device that is available easily to them. For people on the go, the websites need to be accessible and usable on smartphones and tablets while for the old-school ones the websites need to fulfill their requirements over the desktop or laptop computer.
But how is this possible? A website that is designed for a laptop becomes a problem for those who want to use it on a smartphone or tablet. This emphasizes the need for responsive websites. Responsive websites are very similar to traditional ones. However, they have additional capabilities. Responsive designers make sure that the website tweaks itself and still maintains its character while being displayed on screens of different sizes. This helps smartphone and tablet users to view the websites and carry out the required tasks with no difficulty and in just the same way as they have been doing over desktop computers or laptops.
Hence, it's important that in today's tech-savvy world it is ensured that at least the newly developed websites are made responsive.
Responsive Web Designing has become the need of the day. If you are planning on building a new website or redoing the old one, do remember to make it responsive.
Conclusion :
This article discusses the change in the marketing habits of the consumer due to the tech revolution. In view of this, it brings to light the need for making responsive websites an integral part of today's web designing activities.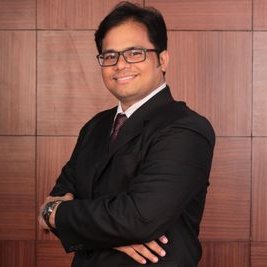 Written by:

Jitendra Raulo

Jitendra Raulo is the Founding Director at Aarav Infotech India Pvt. Ltd., a leading Web Design and Digital Marketing Company with 11+ years of experience and having headquarter in Mumbai, India, and Support Centre at Bhubaneswar, India, he is actively working with Start-ups, SMEs and Corporations utilizing technology to provide business transformation solution.