When a website is properly optimized for a search engine then its chances of sustenance on the digital platform are higher compared to other websites. The websites that are not optimized rightly for search engine has lesser probability of views. Hence, such websites with poor SEO scores has higher chances of getting removed from the internet.
Unfortunately, often the people associated with websites such as business people, web content writers, bloggers, and others cannot use the SEO in the correct manner. As a consequence, there are certain shortcomings that surface.
Here are discussed certain important and crucial mistakes that are often found in web content and websites that pull the traffic of the particular website down. So read on to find out the bugs.
1) Keyword stuffing: An article or any web content when written, they are fed with keywords. Keywords are those words or phrases that are most frequently or most commonly used by users when they look up certain content or a certain topic or information. Keywords are a necessity and an important part of the SEO on the other hand an article that is too crowded with keywords is not acceptable. As it is said anything in excess is not good, the same applies to keywords in an article.
2) Too many redirects and broken pages: Many times so happens that an error page appears when you click on a particular link. No matter how many times you try your best to open that link, they just won't lead you anywhere but rather give you an error page or something useless. Such kinds are called broken links. Broken links either lead to error pages or get redirected to other relevant (or sometimes irrelevant) pages. When you get a different page to yourself than what you expected when you clicked on a particular link, it is called a redirect. These redirects and broken pages are not a very comfortable experience from the user's perspective. So, too many of these actually hamper the SEO.
3) Duplicate content: This is one very serious issue when it comes to websites and web content. Plagiarism is strictly dealt with in the world of web writers. It is considered a serious and offensive act towards the authority whose content has been copied. If your article or web content has text or material that is exactly the same in form and order as other content that has been published earlier, then that marks a warning before you publish that content. Therefore, it is a wise step always to run a check through your article or web content in order to make sure it is not plagiarized before you proceed to publish it.
4) Poor quality of content: The ranking of a website majorly depends on its user-friendliness of it. The major focus of a website remains on the fact whether it is convenient for the user or not. The information provided and the readability of an article are the determining factors for the qualitative analysis of the article. According to the standards, web content is qualified as good when the information provided in it is true and not adulterated, and it is easily readable by the user. If the structure or the matter of the content deviates from these standards then the quality of the content falls. Such poor-quality content has a higher chance of getting removed from the internet as they fail to meet the expectation of the user and thus makes a negative impact on the SEO.
5) Forgetting mobile users: Of late, there has been a major migration of internet users from computers to mobile phones. Due to the facility of easy portability and less consumption of space, many among the new age users and even many of the old users are switching their choice of device for using the internet. Also, as phones are becoming smarter day by day at a steady pace, users find it increasingly easy to browse and perform other functions with mobile phones. So, a major section of the user of the digital platform is made up of mobile phone users. Hence it is of utmost importance that the contents of a website are well-developed for phone software and apps.
6) Not optimizing for site speed: Speed is another very important factor for the use of the internet. It is the same way as a high-speed connection is loved by users; the websites that are customized for high-speed internet traffic are better preferred by the users. However, not all websites are custom-made for the same speed. Different websites run at different speeds depending upon their necessities and limitations. It is best to consider the website speed for which the content is to be prepared. Contents that are in sync and compatible with the website speed, keep traffic free of hazards.
7) Poor site structure: The outlook and the structure of the website matter if you want to attract viewers. A well-interactive and user-friendly page is more welcoming than a shady one. Also, it is crucial for a website page to have clear and crisp information. This makes a higher ranking of the website with respect to SEO. A poor site structure is when the user doesn't find suitable options to interact with the website. As a result, the website does not grow in a number of views and remains unpopular.
These are the 7 major SEO mistakes that pull down the rank of a website. However, keeping these points in mind and successfully avoiding them while creating web content will ensure a good ranking for the website and great-quality content.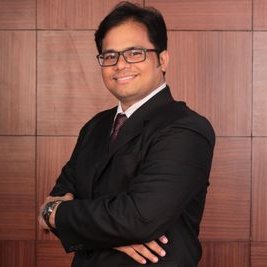 Written by:

Jitendra Raulo

Jitendra Raulo is the Founding Director at Aarav Infotech India Pvt. Ltd., a leading Web Design and Digital Marketing Company with 11+ years of experience and having headquarter in Mumbai, India, and Support Centre at Bhubaneswar, India, he is actively working with Start-ups, SMEs and Corporations utilizing technology to provide business transformation solution.