Digital marketing is a broad term that encompasses a variety of marketing tactics that can be executed online or through digital channels. To fulfill the growing demand for digital marketing the number of a new digital marketing company in Mumbai, Bangalore, Chennai, Delhi, and all the major cities of India is rising. There are many different types of digital marketing, and it can be difficult to keep track of them all. In this blog post, we will outline the 7 most common digital marketing types you should use in your business.
What are 7 Types of Digital Marketing
In the business world, digital marketing is one of the most important aspects of marketing your company and its products or services. There are many different types of digital marketing, but in this article, we will focus on the seven most important ones.
1. SEO
SEO, or search engine optimization, is the process of optimizing your website and its content so that it appears as high as possible in search engine results pages. This can be done by optimizing your website's title tags, meta descriptions, header tags, and other elements that influence your site's rank.
2. PPC
PPC, or pay-per-click, is a type of online advertising where you pay a publisher (such as Google AdWords or Facebook Ads) each time someone clicks on your ad. PPC is a great way to get your ads in front of a large audience quickly, and it can be highly targeted to people who are already interested in what you have to offer.
3. Social Media Marketing
Social media marketing is the process of using social media platforms like Facebook, Twitter, LinkedIn, and Instagram to market your company and its products or services. This can involve creating and publishing original content, interacting with customers and followers, and using social media advertising.
4. Email Marketing
Email marketing is the process of sending targeted emails to customers and subscribers. These emails can be used to promote products or services, announce new features or updates, or simply keep customers up to date on what's going on with your company.
5. Content Marketing
Content marketing is the process of creating and publishing valuable content on your website and other online channels. This content can be in the form of blog posts, articles, infographics, videos, or anything else that can help inform and engage your audience.
6. Web Design
Web design is the process of creating a website that is both visually appealing and easy to use. This involves designing and coding the website's layout, as well as adding images, videos, and other multimedia elements.
7. Digital Advertising
Digital advertising is the process of using online advertising channels like Google AdWords, Facebook Ads, and LinkedIn Ads to promote your company and its products or services. This can involve targeting people based on their interests, demographics, or past behaviors.
To avail of the best services from the top-of-the-line digital marketing company in Mumbai contact us today. We will be happy to help you out in your digital marketing efforts and support your business growth. To avail of our services or for any of your queries mail us at sales@aaravinfotech.com.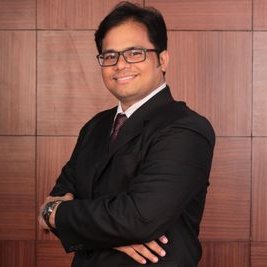 Written by:

Jitendra Raulo

Jitendra Raulo is the Founding Director at Aarav Infotech India Pvt. Ltd., a leading Web Design and Digital Marketing Company with 11+ years of experience and having headquarter in Mumbai, India, and Support Centre at Bhubaneswar, India, he is actively working with Start-ups, SMEs and Corporations utilizing technology to provide business transformation solution.