In the age of growing marketplaces on the internet, it becomes increasingly important for businesses to connect with their customers through convenient channels, and that's online. The mobile internet has changed the way we search or access the internet. Consumers now frequently go online to find local businesses, be it accountancy services, salon services, driving school, home cleaning services, or even a financial advisor, to choose the best. SEO services help you create online visibility and improve rankings on major search engines including Google, Bing, and Yahoo. However, the question is how do you connect to the relevant and local consumer base?
Here's where the local SEO comes to the rescue. Businesses can leverage local SEO campaigns to reach target customers in regional searches, by optimizing the local listing created for Google. However, search engines continuously tweak and develop new ways to rank local businesses to ensure the consumer gets accurate information.
Optimizing search results with local SEO services
1) Increasing organic search results
Just having a functional website does not automatically connect you to the target audience. Businesses rely on search engines to reach a wider consumer base. While the specific content gives your business visibility, the regular dose of fresh and appropriate content enables uniform traffic to the website from organic search results.
2) Use Local Targeted Keywords
Google uses local IP tracking to identify the consumer location. It scans the list and responds with business options located close to them. Keywords with specified locations return more precise search results and hence are popular for local businesses. It also has a better conversion ratio as the person searching for your services is also within the same area and is more likely to use your services.
3) Targeted Paid Promotion
You can also choose to do a targeted paid campaign via Google AdWords. It scans the online profile of the consumer and selects the relevant audience to showcase the paid advertisement. You can tag the keyword triggers, edit the advertisement and even create backlinks to redirect them to your website. These features give you ultimate control to reach out to a specific set of consumers with precision, be it a certain age group, location or even profession.
4) Location-specific content
Use local and relevant content to connect with localities while talking about your business. A strong homepage with specific localized information is more likely to return the search result.
Many companies providing affordable SEO services in India can create a robust local SEO campaign specific to your business needs to give desired results. These include
Keyword Analysis to shortlist the best keyword for targeted locations.
Local SEO campaigns to improve website rankings.
Create local page content for your website with targeted keywords for a better search response rate.
Optimize local numbers and addresses. Create a Google Map listing by integrating your website.
Local listing to major search engines, Google my business, Bing Places for business, YouTube, Yelp, and more.
Customized geo-targeted domain name/ URL for the website.
Create a search engine-optimized landing site.
Get reviews for your products and services online.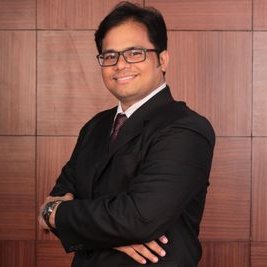 Written by:

Jitendra Raulo

Jitendra Raulo is the Founding Director at Aarav Infotech India Pvt. Ltd., a leading Web Design and Digital Marketing Company with 11+ years of experience and having headquarter in Mumbai, India, and Support Centre at Bhubaneswar, India, he is actively working with Start-ups, SMEs and Corporations utilizing technology to provide business transformation solution.