The landing page is the page of the website that the visitor visits before going through any other page. It is the page that leaves an impression about the business that the website is showcasing. As it is popularly said, the first impression is the last one, and hence it is important to have a well-designed landing page for a website. In addition to this, it is also important that the content present on this page is in line with the main business that is portrayed by the website.
However, there are different types of landing pages called Click Through and Lead Generation. The choice is to be made based on the goal considered while web designing them. If the aim of the page is to make sure that the visitor accesses the rest of the pages of the website, then it is better to select the Click Through approach to designing the landing page.
On the other hand, the Lead Generation landing page approach is used when the website has a goal of capturing its visitor data. That is, it will contain a form through which the visitors can submit their personal data in addition to getting some more important data.
Thus, the most important point that needs to be considered while doing landing page development is to understand what the goal of the website or web pages is. In addition to this, it is also important to remember who the audience is going to be.
Based on the target audience, the landing page has to be designed accordingly. The visitors can be parents of young children or adults and depending upon the category, the look and feel of the website need to be designed.
The color, as well as the layout possessed by the landing page, talks a lot about the company whose website the visitor is visiting. Also, it talks about the core values, culture, and morals on the basis of which the company works. It makes the visitor believe in the company.
Thus, if the above-mentioned points are considered while designing the website landing page the end result will be an amazing landing page with a high visitor rate.
Every online business needs to have an attractive website. The website determines the amount of interest generated among the visitors regarding your business.
Conclusion :
This article explains what a landing page of a website is and throws light on the pointers that should be considered to make an awesome landing page for the same.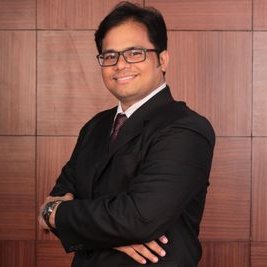 Written by:

Jitendra Raulo

Jitendra Raulo is the Founding Director at Aarav Infotech India Pvt. Ltd., a leading Web Design and Digital Marketing Company with 11+ years of experience and having headquarter in Mumbai, India, and Support Centre at Bhubaneswar, India, he is actively working with Start-ups, SMEs and Corporations utilizing technology to provide business transformation solution.