Content is King. No matter how cliché it sounds, the content game online is gearing up and beaming with heat for sure. Digital agencies playing with loads of content online day in and day out know how important it is to differentiate your content from the rest. With more than 211 million rounds of content getting published online every day (including articles, blogs, Facebook posts, Twitter, etc.), it's time to roll up your sleeves and understand how best you can make your content visible and likable in the huge pool.
As a veteran SEO company, we recommend a few things to consider if you want your content to stand out and be picked by your audience online –
Have your Unique Voice –
Communication is the key to connecting with your audience. So, make your voice sound different, make it unique. Understand and answer simple questions about your brand – How you are different? Why someone should listen to you or buy your brand? No abstract values like reliable or honest but rather focus on why reliable and honest part. Of course, this is only an example. You know your brand well and you are the best to understand what will appeal to your online audience.
Differentiate from competitors –
Most digital marketing agencies would ask you to do this. However, even before that, understanding whom you are competing with is also very crucial to your online content success. You are really not competing with those 211 million pieces of content online. You need to identify your competitors/collaborators and see what they are doing. We are not saying to copy them because that will defeat the purpose of standing out. But here's what you can do –
Study the online content trends from your competition
Identifying what ideas are working and what are not
Look for loopholes – See what they are not doing
Create your own concept with that as a base
It's like tapping blue oceans in the vast oceans of online content. Research from digital marketing companies indicates the proven success of brands that adapted to this alley.
Make visually appealing and trendy content
It's a scientifically proven fact that a human brain is more likely to respond to visuals. Spend a good amount of time building your online piece. This goes for both, the content and the visuals. Remember,
Keep your content relevant to your brand and audience
Keep it engaging and trendy (Research will help you here)
Add good and relevant pictures from free stock images(you can even have your own photos shoot)
Videos that are relevant to your content can jazz up your piece
Whether or not you are using visuals, have your content structured and organized with proper headings, bullets, etc.
Building great content is the foremost step to your online brand success. As an experienced digital agency in the industry, we recommend you invest time in the process and success will follow.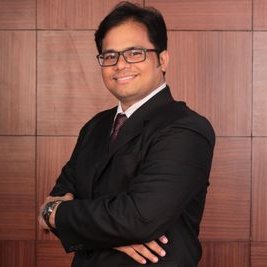 Written by:

Jitendra Raulo

Jitendra Raulo is the Founding Director at Aarav Infotech India Pvt. Ltd., a leading Web Design and Digital Marketing Company with 11+ years of experience and having headquarter in Mumbai, India, and Support Centre at Bhubaneswar, India, he is actively working with Start-ups, SMEs and Corporations utilizing technology to provide business transformation solution.