SEO services are one of the most sought-after services in the modern world of digitization and online money generation through online business and marketing. Most websites are always in search of effective ways by which they can climb the ladder and come amongst the top ten or twenty searches made by Google. Google has its own criteria (around 200) which act as deciding factors for the SEO ranking of any page, content, or website. In order to maintain affordable SEO services which are secured too, Google declared HTTPS as one of the criteria for deciding the SEO ranking.
What is HTTPS?
Hyper Text Transfer Protocol Secure basically refers to the protocol that ensures end-to-end encryption of the data shared by you. The Internet is open to a point that any search done by you can be read by any person or organization in the world. In order to prevent the chaos caused by it, Google declared to give priority to the websites which have shifted to HTTPS and are all the more secure for use. SEO services in India are expanding at a great speed. Not many of them have HTTPS status with them at present but looking at the trend, it will be one of the most important requirements of the website.
How HTTPS can help you and your website?
As per SEO India, the first and foremost benefit of HTTPS is that it adds to the security of your website. Especially when the user has to use sensitive details like a credit card, then this extra layer of security is assuring. It can be a very good means to develop trust with your client or convert a visitor into a client.
SSL certificate is the protocol of HTTPS. This SSL certificate secures the entire data between the server and the browser. It is so private and secure that in case of a hacker is able to intercept the data; he will never get the key to decrypt it.
SEO services India states that Google has started giving a lot of importance to HTTPS. Though it is not the most important deciding factor for SEO if all the other factors match between two web pages then it can definitely act as a tiebreaker. More importance will be given to a secured website over a website over a website which has unsecured data.
Security indicators by Google on any page may let a person enter or exit the page. Google will show symbols on the address bar indicating the page is not secured, the page is secured, some content on the website is not secured or a lot of content on the website is not secured. Looking at the status of the website you can decide whether you want to use that website or not. Isn't it better to keep yourself encrypted and secured in order to attract as many visitors as possible?
Many digital companies are coming up which offer HTTPS solutions to websites.
Buy SSL Certificates at eHostAvenue.com and protect your customer's personal data including passwords, credit cards, and identity information.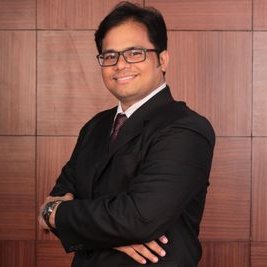 Written by:

Jitendra Raulo

Jitendra Raulo is the Founding Director at Aarav Infotech India Pvt. Ltd., a leading Web Design and Digital Marketing Company with 11+ years of experience and having headquarter in Mumbai, India, and Support Centre at Bhubaneswar, India, he is actively working with Start-ups, SMEs and Corporations utilizing technology to provide business transformation solution.