Every business works with the sole objective of alluring more and more customers and thereby adding to their baseline revenues. With changing scenario in the industry, the focus is shifting to more user engagement through online avenues. Whether a business is a startup or an established one, having a strong online presence is a must today to meet this objective. A good SEO agency can help you gain higher visibility on online platforms through its strategic digital marketing services. The agency can also help you do your customer analysis based on different criteria, which can further help you build your marketing strategies to attract more of them.
There are certainly more ways to attract customers and widen the base. Segmenting is the most important aspect of identifying your potential customers. You may have the ones who are the best and then some who are difficult. The segregation will help you focus better and design your marketing approach.
Here are a few things you can do –
Client And Marketing Personas –
Identifying your customer base depending on their habits, influential factors, demographics, etc. This will help to create a better understanding of the desires and needs, purchasing habits, dreams, problems, and essential things in the life of the customers. Thus, creative and interesting content would be required according to influence them.
Getting Information About The Clients –
Well, finding the client information is really important and at the same time much more difficult. You can make use of the information that you have earlier analyzed about your ideal customers. Choose the information wisely as there is also much information about unwanted clients. Take the help of analytical data from the website, talk with the team members of your SEO agency who does thorough research on customers' behaviors in terms of buying choices they make, and fetch the required information.
Interview The Existing Customers –
If you are thinking of interviewing your existing customers, then you are on the right path. This way you can do good research on the customer's data. But the question here is, how can you do that? Internet marketing services can be used to reach out to potential and ex-customers. Try to encourage them to get back to you again by offering a voucher and getting feedback on the services. You can also go on talking to the people who haven't heard of you yet, leaving aside buying anything.
Find Out The Customer Problems And Try To Solve Them –
Process the interview data to understand what the customers want and how best you can address their needs. Interview and research would provide you with the base to do a root cause analysis of the issues and whether or not it would be feasible to look at the problem resolution. It may also occur to you that a new solution can solve the issue. The exercise can be taken online through a well-thought-through strategic digital marketing plan for your business.
Search Engine Optimization –
Search Engine Optimization (SEO) offered by SEO agencies in Mumbai and across the globe helps business expand their reach to a wider base of consumers online. Using SEO link-building services and many other SEO strategies, your website can get a higher ranking on search engines like Google. Which means your business gets higher visibility and more customers.
Content Marketing –
Content Marketing is an important aspect of SEO. Content helps you position your business online. Fresh, relevant, original, and high-quality content is a must for our business online profile. Ensure that you keep updating your profile and provide the users with the latest information on your business. It is also equally important that your online content is free of plagiarism.
Social Media –
Social Media is by far the most effective platform today to get connected to your existing customers as well as new ones. Through social media marketing, you can engage your customers positively, keep them updated with your business information and manage customer grievances. If you are not on social media, then you are missing out on a huge number of viewers. However, it is also important to understand which social media platform you are using to promote your brand and business. Not all may be relevant or effective for your business. A digital marketing agency can help you strategize on this.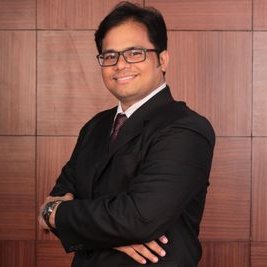 Written by:

Jitendra Raulo

Jitendra Raulo is the Founding Director at Aarav Infotech India Pvt. Ltd., a leading Web Design and Digital Marketing Company with 11+ years of experience and having headquarter in Mumbai, India, and Support Centre at Bhubaneswar, India, he is actively working with Start-ups, SMEs and Corporations utilizing technology to provide business transformation solution.