It does not take a developer or programming genius anymore to build a website. With WordPress just one click away, it is a cakewalk to create a blog and website as per your business aspiration. It has enabled both small and large businesses alike to reach out to global audiences and maximize profits.
However, the downside is that one cannot expect the websites to keep functioning with no hiccups whatsoever. For obtaining sanguinity of your website's proper working condition wordpress maintenance service is exigent. The following section will elaborate on the top reasons that explain the importance entailed in WordPress management.
The threat of cyber crimes is looming large on the internet which necessitates vigilant protection of business websites. This peril is more common to e-commerce sites that deal in online payment transactions and confidential details. Infrequent updates can severely make your website vulnerable to cyber miscreants who find one way or the other to create a nuisance thereby tarnishing your brand image. But with updates in WordPress, these issues can be successfully arrested while lending security to the customers.
Experiencing enhanced features
Missing out on wordpress maintenance updates means missing out on lucrative features as well that could contribute in improving the function or aesthetic of a website. Furthermore, non-possession of the latest features also gives your competitors an edge with attractive and user-friendly websites at their disposal. Hence, in order to ensure the healthy sustenance of your business in this highly competitive world, you cannot downplay the importance of these maintenance measures.
Offsite location backup for preventing loss
The stability of the WordPress platform does not guarantee its invincibility of it. For any unforeseen unfortunate events like website hacking or it's going down, an offsite backup can be your true rescuer. It is certainly a segment of WordPress maintenance support that will maintain the status quo of your project thereby averting the need to start off from zero. If you are regular with content posting, then offsite backup should be done more often.
Plugin updates for security
Plugins are basically functional tools that enhance the viability and acceptability of your websites. What people reckon yet neglect is that the WordPress updates of plugins can provide substantial protection from hackers. Updating and installation of plugins on the website will ensure that your online business is well-protected while you continue enjoying the advanced features of these tools.
With every passing day, wordpress development services strive for helping you with the creation of high-performance websites. However, WordPress is no one-time solution and its regular updates are necessary for keeping your website compatible with search engine optimizing and browsers that are dynamically changing. Without proper maintenance updates, your website will not be able to sync in with advanced changes on the internet.
Analysis of analytics to identify glitches
Understanding intricate analytics is vital to improve the functionality of your WordPress website. Considering you are a layman, you may not be competent to do this on your own. At this juncture, the utility of WordPress maintenance service is immense. The professional help empowers you to detect if anything wrong or unusual occurring on the site.
For example, you will get to know if there is a loading issue or layout needs alteration or if a single page has a higher bounce rate. Therefore, this service allows you to find glitches and rectify them for obtaining the best performance from the website.
WordPress is a stable and reliable platform, but one must go a notch higher to be doubly ensured of maximum function and no obstruction of the website. Therefore, the importance of its maintenance cannot be stressed enough. If you consider expert assistance, then summoning maintenance service is also a viable option.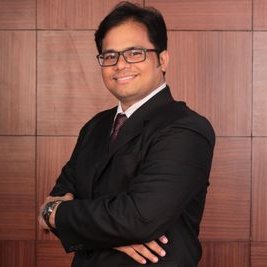 Written by:

Jitendra Raulo

Jitendra Raulo is the Founding Director at Aarav Infotech India Pvt. Ltd., a leading Web Design and Digital Marketing Company with 11+ years of experience and having headquarter in Mumbai, India, and Support Centre at Bhubaneswar, India, he is actively working with Start-ups, SMEs and Corporations utilizing technology to provide business transformation solution.